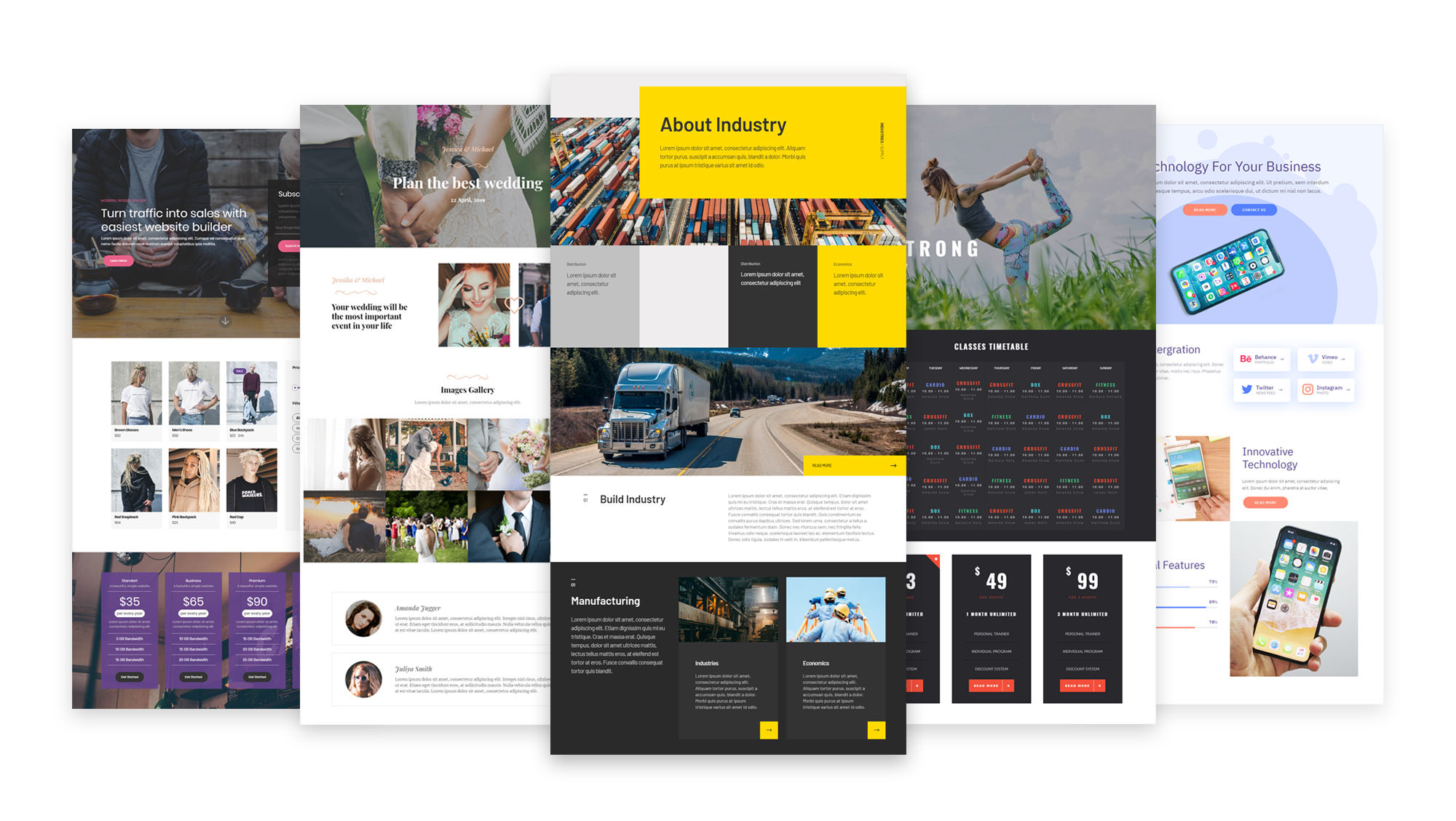 Most of the people think that creating a professional site is going to be really tough. But in 2019, creating a professional website for personal or professional use is very easy with site builders and CMS. If you are not into programming field, still, you can create your own site without learning CSS, HTML or any type of other programming languages.
Today, you can create a professional website without writing a single line of code. Your website is the online representation of your business and brand. You can attract millions of new visitors for your products and services with a clean and professional website. 
You can hire a custom software development company too if you have special requirements. 
Professional Portfolio
Having a professional portfolio is the most important thing when you are talking about the online business field. If you want to showcase your previous work to your clients and visitors, a professional portfolio can be your first priority to do so. A professional portfolio is just a simple website where you can display your previous projects or the clients' feedback. 
After testing the top options available in the site builder market, we have decided to write an article about best website builders to create a professional portfolio for your business.  
Wix is going to be on the top of almost every best website builder comparison. It is almost free for personal use so you can easily create a smart and professional business portfolio website with Wix. The platform offers very easy to use menus and you can do almost anything with just a few clicks. Website creation with Wix is fun and even a beginner level user can create a professional portfolio website with Wix. 
 But this option is too obvious for almost all the users and most of the users are looking for out of the box options. So, instead of only famous names like Bloggers, Wix and WordPress, we would like to discuss some other great site builders too. So, let's have a look at the best website builders for a professional portfolio. 
Portfolio creation was the main goal behind the development of Weebly. Although they are offering other website creation tools too yet their portfolio creation tools are still best in the market. If you don't want to pay for their subscription charges, you can use their services for free. But if you choose the free package, they will show their own ads on your portfolio and you will be given only 500 MB of storage. 
The themes of Weebly are professional and you can customize almost everything in their portfolio themes. The overall user experience of Weebly is pretty simple and friendly. Some of the unique features make it the best portfolio builder. 
If you don't want to spend hours setting up your portfolio website, Cargo offers the most efficient solutions. You can use their built-in portfolio templates to create a fully professional portfolio site in a few minutes. Their provided templates are way bolder and attractive as compared to the other portfolio site builders. 
All of their templates are responsive and work pretty well on almost all the available screens. You can add animation and other images too with Cargo. Some great features like easy to use tools, fonts and templates make Cargo one of the best portfolio builders in 2019. 
This tool is developed by using the most advanced technologies. This tool is great for e-commerce and also supports domain names. It is not the most difficult tool to create a portfolio but there are too many things going on so you have to take care of many things. 
If you like to customize all aspects of the portfolio site, IM Creator can do this job for you. This tool comes with many slideshow options and gallery features. 
Krop is a perfect portfolio site builder for creative people. They are offering the best portfolio templates as compared to other site builders. They are offering almost everything that you can ever desire from any portfolio site builder. 
These tools are best for your business if you know how to be creative. But keep one thing in mind that you always showcase the best work on your portfolio.