The Android app platform is diverse, allowing for a wide range of design elements and features. If you're looking for ideas and inspiration for you next Android app, check out these 14 top Android app interfaces. They each have unique and inspiring qualities, ranging from custom navigation systems to fingerprint and pattern lock screens.

1. Google Duo

One of the most useful new apps on the market today is Google Duo. It's Google's answer for competitor Apple's FaceTime app. This app is inspiring because it offers real solution for video conferencing needs and does so with a simple, elegant user interface. Try using swipe-up menus and transparent loading screens like those found in this app in your own web projects.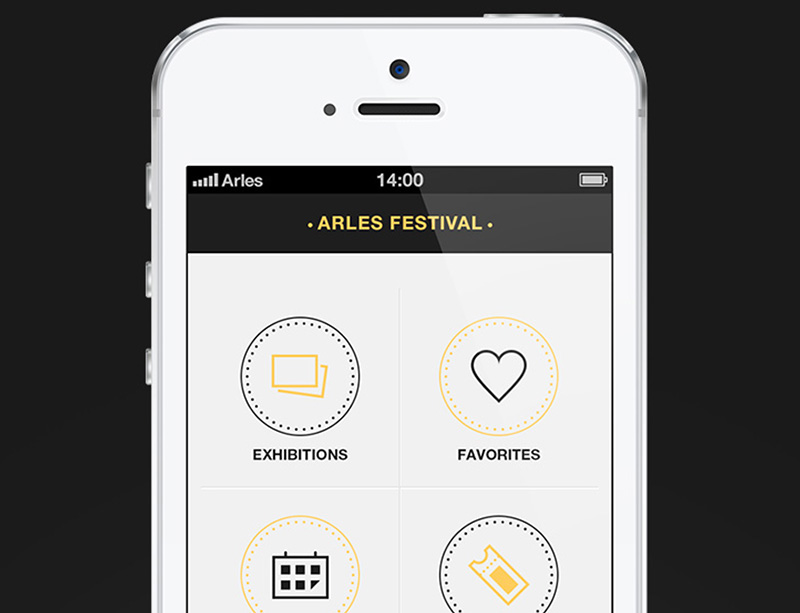 2. Snapchat 

The Snapchat app is iconic and innovative. It popularized swiping and temporary media files. You can create your own Snapchat-like app with a comprehensive web hosting plan and some basic server-side scripts. Try implementing swipe screens and time limits on messages to capture the essence of this inspiring application.

3. Firefox

Mozilla's Firefox app for Android is stunningly elegant and simple to use. It doesn't skimp on features including private browsing mode and extensions. The interface for this app is sleek and minimal, leaving lots of room for content to be displayed within the app. Try keeping your user's focus on the content like this app does, by installing a minimalist mobile navigation menu.

4. Merged

Merged is a popular game on the Android Marketplace. Perhaps the reason for its popularity is the fact that is has such an engaging use interface. This app allows you to swipe bright, colorful tiles to rearrange puzzles and complete challenges. Bright colors and swipe-able tiles make for great interface components.

5. Fitbit

There are many interface elements to be inspired from in the Fitbit Android app. This application includes live location tracking, statistics and popup charts and graph. Try using the circular-loading progress bars found in this app to let your users see their progress as they complete missions, levels or goals in your app.

6. Google Photos

Google Photos is an app for accessing and uploading your photos to and from the Google Drive online. This app has a great grid-style interface and the upload function is easy and intuitive. This app also has an automated photo-syncing function that is worthy of review by any app developer.

7. Dashlane

Dashlane is one of the most popular password storing applications on the Android app market. It uses intuitive interface elements and familiar menu styles to make it easy to use. This app also includes a great feature for creating random numbers and password sequences, which is a convenient for users and easy to implement in your own projects.

8. Dolphin

To make it as a second-tier web browser and achieve millions of downloads it takes a great user interface. In fact the sleek, intuitive interface used by the Dolphin app may be the key to its success. This app light light-box style players for video, and allows flash. It also comes with an ad blocker and advanced privacy options.

9. Tasker

Tasker is a popular app for tech-savvy Android users. It lets you schedule automated tasks on your phone. It has a no-frills interface with many options and little decor. If your app is intended for high-tech markets you can often skip the frivolous design elements in favor of added functionality. Try using this style of app for the appropriate demographics and markets.

10. ESPN

The ESPN mobile app for Android has many great features. One of the best concepts that is prevalent in this app is the tag cloud that lets users save time searching for popular tags. This app manages to store a lot of content using swipe screens and organized sub-menus.

11. Opera Mini

Opera mini has an inspiring user interface and plenty of features to boot. This miniature version of the mobile browser app Opera can load websites with lightening speed. Check out the ad blocker and other options under the neatly organized settings menu for even more ideas. Since this app is lightweight it makes the perfect candidate for replicating with budget web hosting packages.

12. Yelp

Yelp created an ingenious app for their food and service review business. This app uses interface components such as parallax scrolling and embedded maps to give users a complete web experience. Bring your own desktop website to the app marketplaces by including all features and functions in your mobile version.

13. Identity

This app was created to keep your financial information secure. It's published by the popular LifeLock financial security company. Some features of this app's interface include pattern locks and the option to login user fingerprints.

14. Adobe Photoshop Fix

The Photoshop Fix app by Adobe is inspiring and useful. It brings professional quality photo editing to any Android based smartphone or tablet. Check out the bottom-anchored menu with floating sub-menu options for inspiration for your own navigation system.

These 14 Android apps have surpassed user expectations by having engaging and easy to use interfaces. You can draw from these apps to create your own inspiring mobile application that is attractive and packed with features. Download and review these 14 apps to see which components would work well on your own mobile app project.